Seoul, South Korea: Poja (포장마차) in Myeongdong Area
By Tin Gallemaso - 1:00:00 PM
Inuman sa tent Kdrama style! :)))
We went to Myeongdong to shop that night but even after all the walking, we didn't want to go home yet so we sat down in this pojangmacha to have a drink before the night ends. I don't know where this is located exactly but it's located near the Chinese Embassy.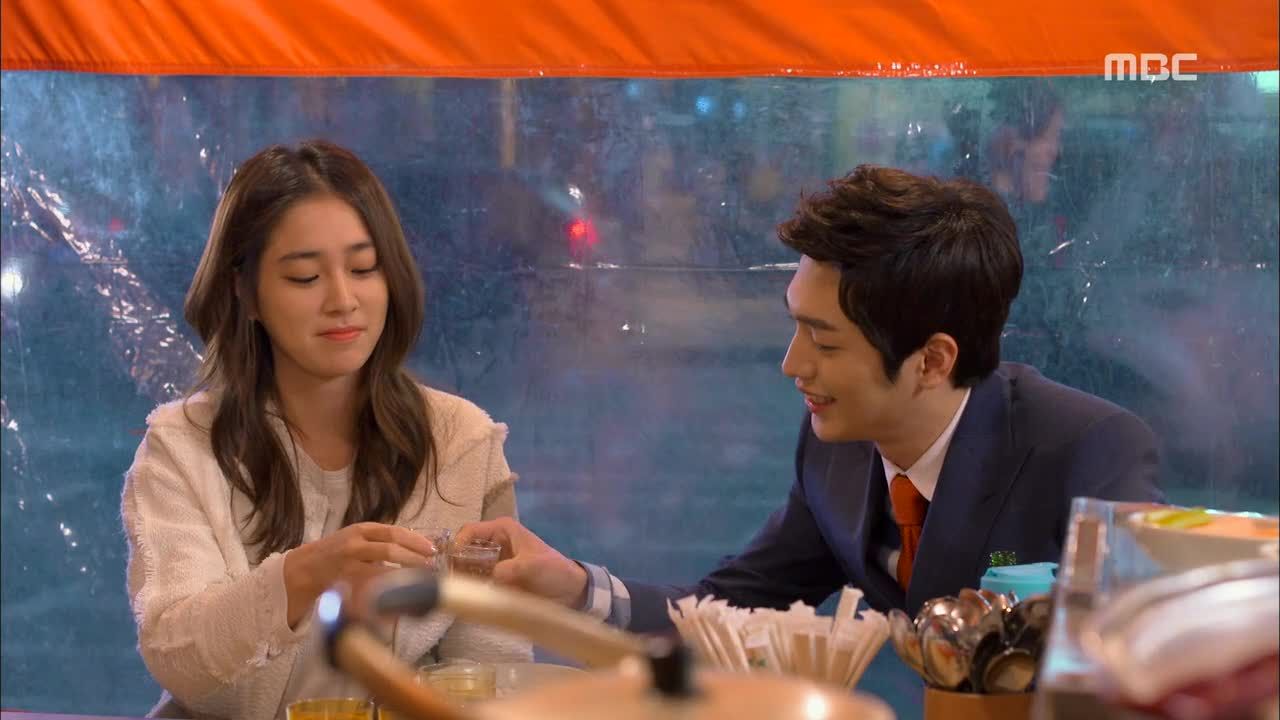 This photo I got in Google is a screencapture from Cunning Single Lady.
Syempre kailangan ng photoshoot dahil minsan lang naman makatambay dyan hahaha.
This is a very familiar set-up especially for people who've watched Korean dramas because there are a lot of scenes where the actor/actress would hangout in one of these and then cry because of heartbreak etc.
Of course, compared to the supermarket price, soju is a lot more expensive here but then we got cucumber and mussels as free items so not bad na rin.
I used to enjoy eating gopchang gui (곱창구이) when I was in Busan and I was looking forward to eating it in Seoul as well but this stir-fried pig intestine with glass noodles is the closest I meal to gopchang - grilled pork/beef intestine.
It was passed midnight when we finished our poja experience and as crazy as this may sound, we walked from Myeongdong all the way to Seoul Station on a winter night just because we can. Hahaha! Though I wish to be more prepared with the way I dress next winter! hahaha! Kainis kasi, ang mahal ng winter clothes e wala naman winter dito sa Pilipinas. -_-